Part 2: Why Nairobi Can't Afford To Have A Scandal Ridden Agnes Kagure As Their Deputy Governor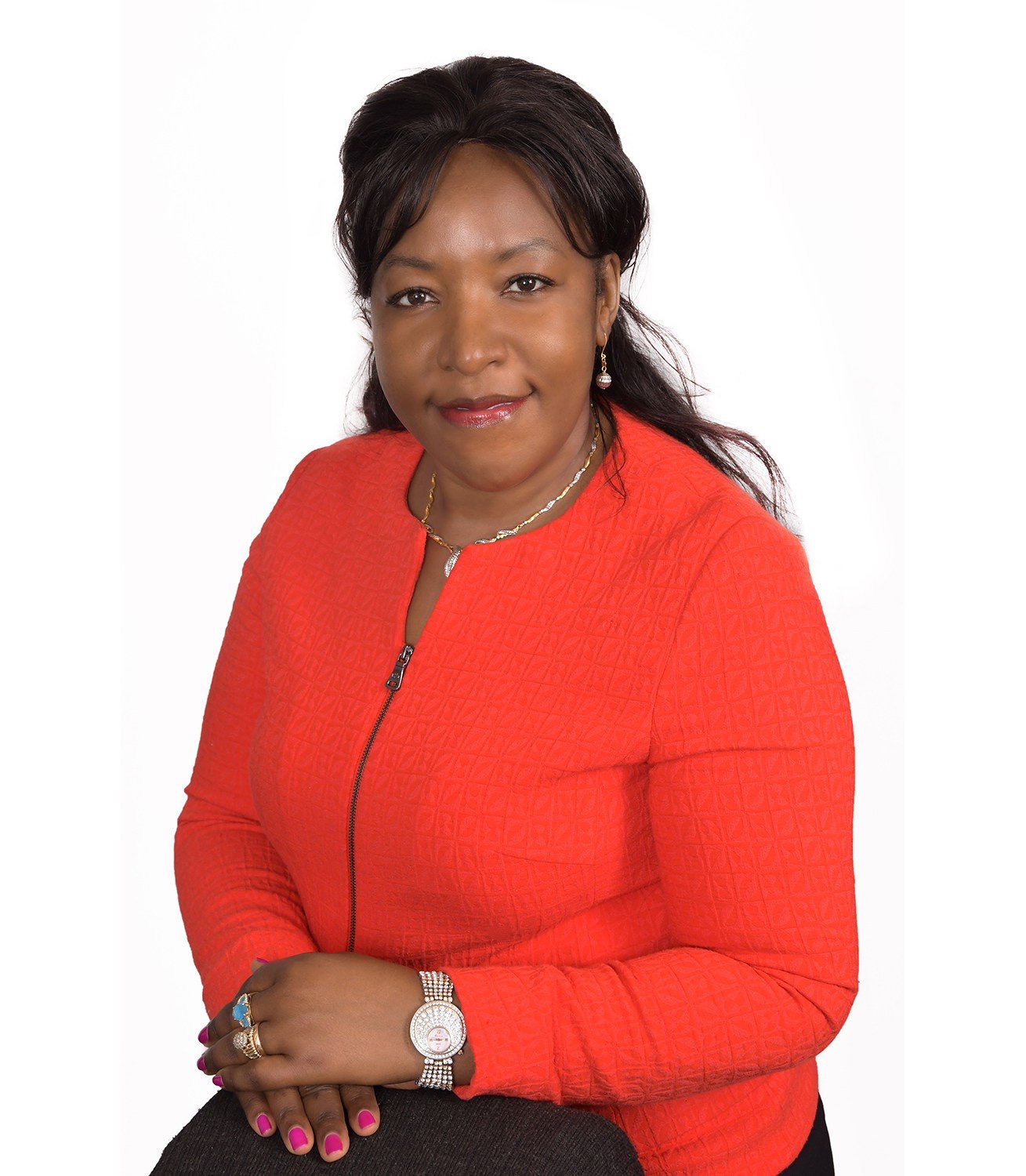 Deputy Governor post is one of those proposed to be scrapped in the referendum due to its irrelevance, it remains a puzzle as to why one Agnes Kagure has been campaigning for this post like it's a matter of life and death.
Another one of those 'business people' with no clear businesses, Kagure has engaged top notch lobbying which I'm told is fronted by existing city cartels and grandfathers in this town determined to place their person at the helm of power to continue milking the county.
Nairobi already made a blunder by electing an incompetent governor and can't afford to double the mess by having a deputy with a heap of scandals on her back while we're here busy raising integrity standards.
Kagure previously, wasn't known to the world but to the land grabbing world, she's a known figure and a feared one. With questionable wealth, Kagure who was close to the late Prof Saitoti can't cut above the bar.
In 2011, Ms Kagure was named in the Top 40 women under 40, an annual list of women who have risen to occupy positions of influence in Kenya before the age of 40, published by the Business Daily.
But the exact reality of how she acquired her wealth is known. Nothing on earth can be hidden. Just like someone who claimed to become a millionaire from selling eggs and chicken, then for sure he or she might have sold chicken worth the ostrich size.
But a case in the backdrop of that fancy profile is a stream of land grabbing cases spread all over Nairobi courts. Prominent one in court is the ownership of a property in Karen estimated to be worth over Sh1B.
She is also in court over another plot in Nairobi's Umoja Inner Core, in which the court has called for a full trial to determine how she bought the property, which is also claimed by one Joel Munene.
However, it is Ms Kariuki's claim that she bought property in Karen from the late Roger Bryan Robson for Sh100 million that has made her the talk of town.
Court records show that Mr Robson's parents left him and his brother, Michael, properties in the name of Plovers Haunt Ltd.
But the formalities of transferring the company shares from parents to sons was never carried out, according to Guy Spencer Elms, the lawyer appointed by Mr Robson as executor of his will.
In his 1997 will, Robson left his estate to relatives and charitable organisations in Kenya involved in the environment, wildlife, health and education.
His main asset was a 5.2-acre property on Ushirika Road, Karen, and a half-acre plot with flats on it next to the Nairobi Hospital.
The property is estimated to be worth about Sh1B
While Mr Elms, wanted to pass the Sh1B estate to the Kenya Wildlife Service and the Kenya Forestry Service, Ms Kariuki is one of the individuals who have emerged as the owners of the property, having bought it from Roger Robson.
Last year, the Director of Public Prosecutions wanted to prosecute Elms for forgery in relation to the Upper Hill and Karen land but the National Land Commission said it did not find any forgery in the documents. It's being established that it was Kagure involved and masterminded this land fraud.
Kagure's pretence business struggles are as predictable as the shortcuts she presides over. Tedious, mind-numbing monotony that only the most rose-tinted of the Nairobi brigade should be able to stomach by now in an era of corruption. She is no better person to deliver in Nairobi.
A pathetic figure on the present day capped a hellish week and should seal the deal idiom that Agnes surely doesn't deserve the nairobi deity seat because of her unexplained character. (Agnes to date can not explain the wealth in Langata, the grabbed land in Roysambu and some premises believed to be acquired by corrupt means.)
Kagure's acolytes refuse to countenance the idea the unexplained wealth woman is yesterday's woman typified by a life of what can be termed as silent killer cartels, yet she's offering nothing to suggest she can recapture former glory of Nairobi City. This can be termed a static political game from an analogue manager in a digital age.
The well connected Kagure has been spotted with a former CS Lands and she has bragged to have funded the election of a jubilee governor but her KRA records, the Co-operative Bank account details she gave to the firearms bureau don't show any sign of such wealth.
From 2004 until 2015, there is no record of Agnes Kagure ever having filed any returns with KRA. Evidence that she started filing returns appears in 2016. The returns are self-assessment. She seems to have rental houses and, from her monthly rental collection, is legally bound by law to submit 10% in tax. Between January 2015 and December 2017, Agnes had paid a total of Ksh 127,198.00 in taxes.
On 22nd September 2016, Agnes Kagure Kariuki applied to the firearms licensing board, seeking to obtain a firearm for her protection, and listed the following businesses in her application:
1. Antonio's grill,
2. Dynamic Mini Mart
3. Consolota Pharmacy
4. Universal Nautical Ltd.
The companies mentioned exist under a questionable and suspicious nature.
1. Antonio's Grill – A search in the registrar of companies reveals that Antonio's grill is not a company but a business name.
2. Dynamic Mini Mart – No records exist at either the Registrar of Companies or Kenya Revenue Authority.
3. Consolota Pharmacy – No records appear in either the Registrar of Companies or Kenya Revenue Authority.
4. Universal Nautical Ltd. – Company was registered in 2012 but hasn't filed any returns since its registration.
Kagure has engaged high voltage PR drive to cleanse her image which is soiled. Nairobi sits st the heart of Kenya's economy and is not a ground for scams of the city to come pitch their terror cell in the pretense of leadership. Nairobi deserves a leadership with integrity beyond reproach, Kagure is below the barrel bottom.
We continue to unmask Kagure as the series moves to Part3…. of you have any info and tips or stories on this email me now ([email protected])
---
Kenya Insights allows guest blogging, if you want to be published on Kenya's most authoritative and accurate blog, have an expose, news TIPS, story angles, human interest stories, drop us an email on

[email protected]

or via Telegram
---