Insider Fraud? KCB Customers Expose How They've Been Losing Money In Their Accounts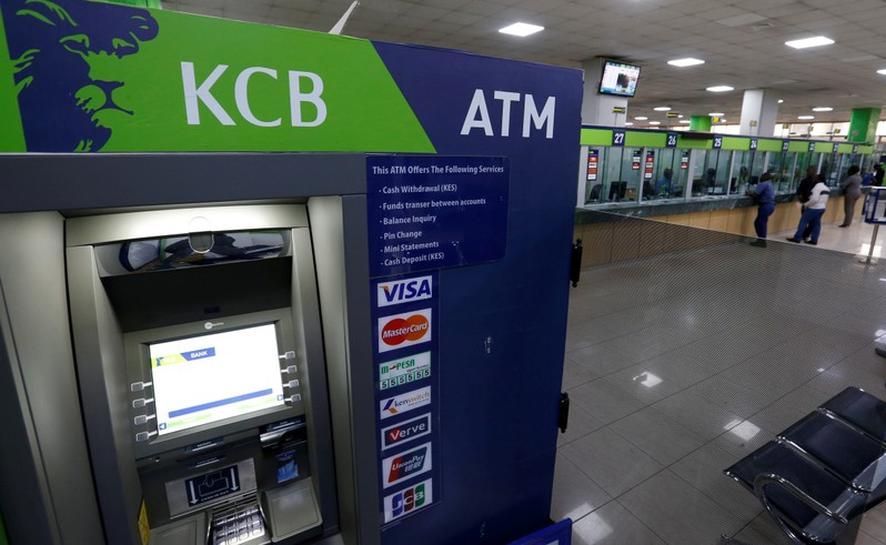 Kenya Commercial Bank is on the spotlight following complaints from a section of customers who've lost cash in their accounts under unclear circumstances. Without convincing explanation coming from the back, some are now speculating that this could be an insider job where fraudulent employees prey and siphon money from unsuspecting customers.
Marcus Olang a multimedia personality lift the lid on realizing inconsistencies in his transactions and even before going on social media, the bank's customer care wasn't able to give an explanation to events.
Below is a step by step breakdown given by Marcus on his Twitter account complaining and highlighting the issue.
Hello @KCBGroup / @KCBCare. There are unauthorised transactions happening on a KCB account. Been on the line for 25 mins, and y'all are being way too cavalier.

We're literally at a point where we need to use the money, and the balance doesn't match.

Is there a breach?

— Marcus Olang' (@marcusolang) May 29, 2021

We're literally at a point where we need to use the money, and the balance doesn't match.

Is there a breach?
These are transactions that aren't authorised, that were not followed up with the confirmation messages that the system should automatically generate to notify an account holder of such a transaction.

@KCBGroup @KCBCare
So when you say you can see the money on your end, and I cannot access it, how does that help me in my current situation? Because I need to access the money, regardless of whether YOU see it or not: The reality is I CAN'T ACCESS IT.

WTF.

@KCBGroup @KCBCare
This is how it began.

This seems to have been a test, as a much larger sum was very quickly after withdrawn.
We made an attempt to reach the person on this number. There was no response.

We then called your @KCBGroup / @KCBCarecustomer service.

As we stayed on the line (for over half an hour), I decided to look into the number.

This is the number and name.
A quick shilling on M-PESA corroborated as much.
So I decided to Google the name…
…and googled it again.
Now, I don't believe in coincidence. And the probability of such a phenomenal series of things happening pointing in the same direction is highly unlikely.
So here's my question to you, @KCBGroup / @KCBCare: Are your employees or people with access to our accounts colluding to steal money from your clients' accounts?

Are you guys running a bank or a racketeering ring?
What are the odds all these things being true at the same time?
1. An unauthorised transaction to an M-PESA number ending in 7264.
2. Both Truecaller & M-PESA confirming that the number belongs to a person named Karen. (second name withheld)
3. Karen apparently works as a Bancassurance Officer at KCB, ostensibly then having access to a vast swathe of customer accounts data and customer data.

How am I not to interpret this as an outright attempt at financial fraud? And how many more accounts has this happened to?
Out of possible interest: cc @CBKKenya@njorogep @lawsocietykenya
Update: The money has been 'refunded'. (My use of quotation marks is very deliberate.)

But I'm not letting this go until @KCBGroup / @KCBCare fully answer how such a thing happened in the first place. Because the series of events points to way more than happenstance.
This is at minimum a monumental and deeply unsettling lapse in security on the part of KCB, if not an outright case of attempted fraud.
By the way, the account statements have also been updated to eliminate any appearance of those transactions, both the initial withdrawal and the 'refund'. (Again, quotation marks deliberate.)

Screenshots, however, still exist. And I very much want answers.
"Beverly from @KCBCare tells my sister that if she was not expecting those funds that came in to her account then she shouldn't be worried?"

Are you guys serious, @KCBGroup? Is security not a concern for you people?
But it appears from more comments on the topic that it wasn't only unique to his case as shown in tweets below.
This just happened to my sister.
She saw some money transferred into her account.
She then couldn't access her account.
When she finally could the funds had been withdrawn including some of her own.
Now she is unable to do anything. She can't withdraw or transfer.
I'm shook.

— Heartieno ♏ (@Heartieno) May 29, 2021
What happened is she couldn't access the app for some 10 minutes or there about.
Now she's unable to see the transactions as of now.
She didn't take a screenshot.
But she's lost some cash for sure and she can't access whatever is remaining.

— Heartieno ♏ (@Heartieno) May 29, 2021
When we finally get a hold of customer care, Beverly from @KCBCare tells my sister that if she was not expecting those funds that came in to her account then she shouldn't be worried?
How can funds move in your account and you aren't notified? Why should that happen even?

— Heartieno ♏ (@Heartieno) May 29, 2021
I gave up on KCB when I one day logged into the banking app and someone else's account popped up. On reporting, I was told this would be resolved, but on contacting the individual who's account I had accessed days later he informed me he hadn't been told anything pic.twitter.com/I7L3xzsRr9

— ?Duke Silver? (@Ski_ptical) May 29, 2021
Similar thing happened to me in April, I made 3 transactions via @KCBGroup app and then received texts saying the transactions failed, only for the funds to be debited from my account yet the recipients didn't receive the funds……I've tried to get it resolved…..wapi

— El Commandanté (@el_anthonymutua) May 29, 2021
The day I realized there was a problem with KCB was when they deleted more than a whole month of transactions on my credit card and I had to follow up with them for months for them to take their money. They didn't.
A whole month of spend just "poof!" https://t.co/A2bpq2GmB7

— selfcarelearner (@selfcarelearner) May 29, 2021
CHIIIIILD!! I remember a while back I received a Birthday wish on a day that wasn't my birthday. I was concerned coz I've heard of those stories where people have debts they have no idea about. Guess what they came asking for in my inbox?? pic.twitter.com/y6YrouvsR9

— TheEstherKazungu ???????? (@EstherKazungu) May 29, 2021
I hamad that bank after missing money in my account, being told to visit the nearest branch. On doing so.. Money miraculously appears in my account wanasema it was a system error. Internal fraud is real! Best choice i ever made.

— njambie mungai (@njambie) May 29, 2021
I will never forget how they actually debited my account with someone else's loan repayment and it took them 6 WEEKS to refund my money. I hate that bank https://t.co/dF7QD81pEc

— Just Jen (@ettie_Jey) May 29, 2021
Please don't use KCB If you can avoid it. So incompetent. https://t.co/AeTZFx0nN5

— Sammich? (@__sammich__) May 29, 2021
In 2014, my payments would arrive to my account then a few days later, the amount had doubled. After a week or so, the extra amount would disappear. I thought it was a glitch. I see now it is an habitual practice of KCB. KCB can forget me. https://t.co/01CptRlZHT

— ?Jep✨ (@boitjep) May 30, 2021
Marcus such lapses in security are not an event but a function of the system…tafakari.

Coz when building your internal accounts if randos have access then they are part of the systems plan. I put it to you that this is how money is laundered through these banks.

— ? Betty Waitherero ? Tensio Tech (@DoItBetty) May 31, 2021
KCB is not new to accusations of breaches, in 2016 and perhaps the most prominent case, a Burundian hacker named Chris Irakoze alleged that KCB may have suffered a massive data breach as a file with the details of more than 500,000 customers – detailing their names and phone numbers – appeared online. However, KCB dismissed claims of an alleged data breach in one of its systems terming them false and unfounded.

Conclusion.
It appears this has been ongoing for ages without any pen putting an end to this, Central Bank is not being helpful from the comments.
What affected customers need and quickest way to get a proper accounting of this glaring security problem is The Banking Fraud Unit at CBK.
File a report with them, this you can do by visiting Extelcomms House. This isn't limited to KCB only but other banks since similar cases haven't been reported in other banks too.
As of the time of posting and more than 24 hours later after the issue was raised and trended on social media, KCB was yet to respond and steered away from the topic.
---
Kenya Insights allows guest blogging, if you want to be published on Kenya's most authoritative and accurate blog, have an expose, news TIPS, story angles, human interest stories, drop us an email on

[email protected]

or via Telegram
---