He Hired High-End 'Mchele' Girls, Preferred Co-Op Bank ATMs, DCI Reveals 11 Years Of Slain Mugoh's Thuglife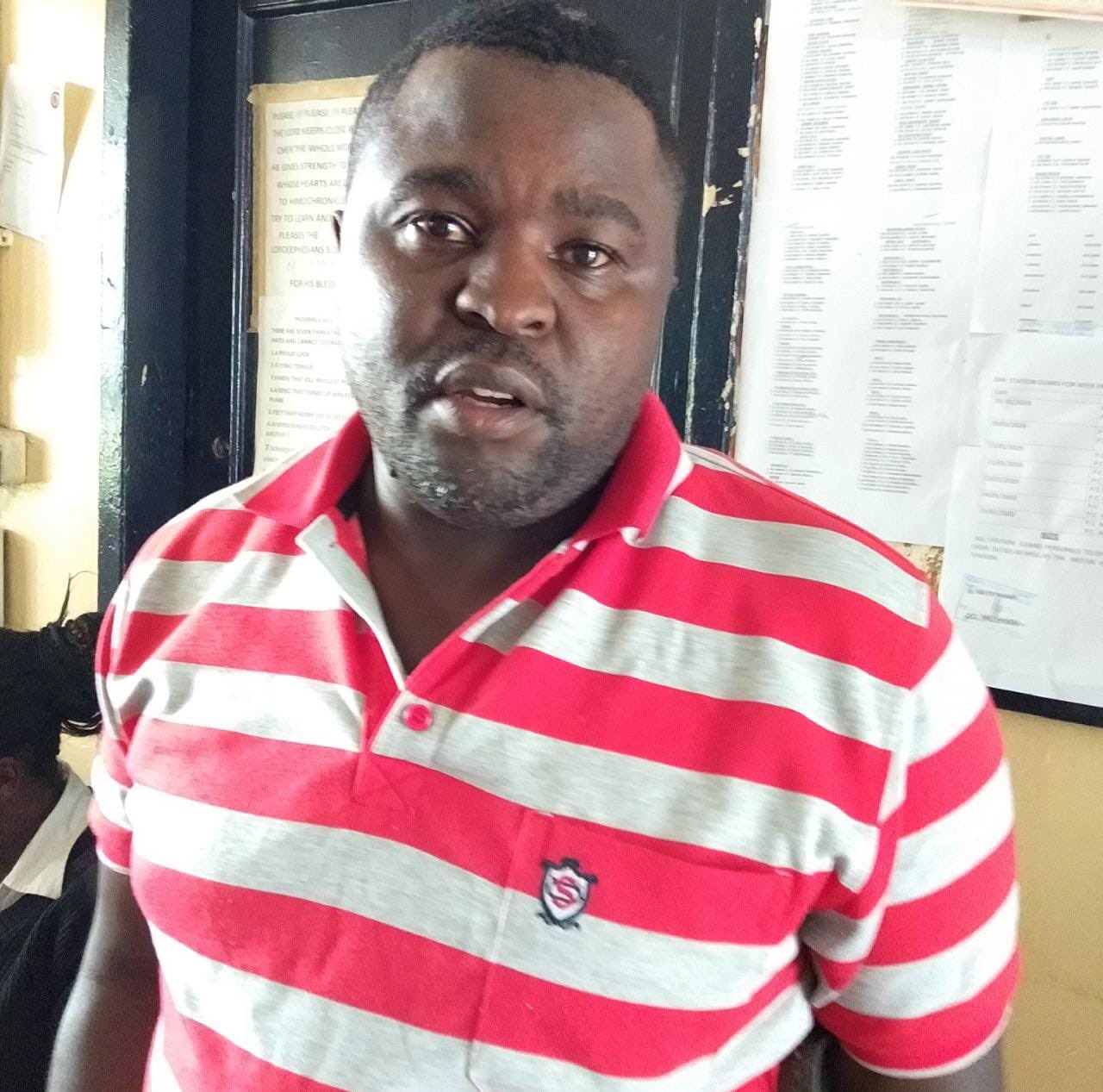 When the news of unknown man shot at six times in Mirema by unknown assailant splashed on the media, many were at shock and hurriedly condemned the cold blood killing which was caught on CCTV cameras.
It would later be known that the man who was murdered was one Samuel Mugo Mugota,40, later revelations by the Directorate of Criminal Investigations (DCI) would then paint a picture of a man who lived a double life, to his family, he was the noble husband and father, to the police, he was a wanted man, a gang leader who ran a big criminal syndicate spanning over 11 years and has been on the authority's radar.
Married to 7 wives who had no idea all these years about the nature of his job, the man whom police describe as a thug, was very secretive.
Banking Fraud
According to the DCI, Mugota's life of crime began in 2011, when he would steal ATM cards in various banks by hanging around ATM machines offering to assist customers who had difficulties, mostly in the evenings.
Working with crooked banking officials who would jam the teller machines once a client inserted his ATM card, Muvota would approach the client offering to assist.
He would insert the clients' card then pretend to be facing away and ask the client to key in his password and first confirm the balance before withdrawing the amount they wished. However, since the machines eject the ATM card first, he would get hold of the card as the unsuspecting client waited for the cash.
At this point, Muvota would swap the card with another and hand the happy client a fake card. Woe unto the account holder if the account had a fat balance since Muvota, would then visit different ATM booths withdrawing cash until the accounts were swept clean.
In a well orchestrated scheme, Mugota would strike past 5 in the evening when he was sure that account holders would not walk back to their banks to inquire what was happening to their accounts, since messages of withdrawals they had not made would keep streaming into their phones.
The ever-busy hotlines operated by banks most of which go unanswered, wouldn't be of any help to the helpless clients, as alerts of unsanctioned transactions kept coming all night.
By the time the victims of the well-coordinated fraud visited their banks the following day to make inquiries into the fraudulent transactions, they would be met with apologies from equally hapless tellers.
Muvota who was clearly ahead of the cyber security experts in the banking sector, took advantage of products introduced by banks to make transactions easy for their clients.
In one incident in 2018, at an ATM in Kayole, the DCI said he transferred Sh700,000 in a single transaction through Pesalink from the account of a woman he was assisting.
The woman had walked into the ATM booth to check whether a loan she had applied for had been deposited in her account.
"When she learnt of what had happened, she collapsed and died," the DCI said.
Mugota wasn't working on this alone according to the DCI, he would collude with rogue banking officials who would jam the machines once a client inserted their ATM card, then Mugota would approach the client, offering to assist. Detectives said he had a preference for Co-Operative Bank ATMs.
He was widely known by cyber security specialists in the banking sector for the many times he fraudulently accessed clients' accounts at city ATM's sweeping the accounts clean. Detectives believe that the thug worked with crooked banking officials who assisted him clean up accounts in a matter of minutes.
In nearly almost all the CCTV footages released, he's captured at Co-Op bank lobby which would mean according to the DCI statement, he collaborated with the bank's rogue officials to wipe out clients cash.
In the wider room of his fraud, he also recruited unsuspecting young men promising them jobs with the government.
He would tour a remote village and gather about 50 young jobless men and ask them to register new SIM cards, open three accounts at Equity, Cooperative and KCB banks saying that they are needed by Treasury for payments processing.
Once back in the city, he would deposit cash stolen from his victims into these accounts and disappear.
He would make more than Sh1 million in a day.
High-End 'Mchele' Girls
Mugota would then gradually expand his "business" to stealing from politicians, senior civil servants, pastors and top businessmen with the help of beautiful women.
By the time of his death, he had employed more than 50 beautiful women that he deployed as drinks-spiking agents at various high end entertainment spots on Kiambu road, Ruaka-Kamiti road and Roysambu, all the way to Zimmerman. The joints include Whiskey River, Switch Annex, Oklahoma, Cascada, Red Lion, Aroma and Dragon.
According to the DCI details, the girls who were to target the moneyed patrons in the joints hoping for an happy ending were well trained on drugging their victims.
The drug was administered in doses, depending on one's immunity. Men with high blood pressure would not wake up after the first dose.
If a man was very careful with his drink, the ladies would offer him an energy drink claiming that he was too drunk and not up to the task ahead. This would be followed by soft smooches that that would stupefy the man in minutes. Incase that trick failed to work, they would escort a man (incase he was single) to his house and prepare coffee or scrambled eggs, for the man to eat. "Single men and eggs are inseparable!" DCI mentioned sarcastically in their statement.
He ensured that the women lived in one estate in Gatunda along Kamiti corner and another one in Kahawa Wendani where he would visit them to collect stolen Phones, Identity Cards and ATM Cards.
Once the mobile phone, SIM card and ATM cards were in his possession, he would then call mobile phone service providers customer care agents, pretending to have forgotten his mobile money personal identification number and have it reset. That would mark the beginning of one's financial woes, since the thug would send all the money to his fraudulent bank accounts and to add salt to injury, take loans from as many mobile money lending applications as possible adding more troubles to the never ending trials and tribulations of the boy child.
The high-tech phone scammer was so smart in his dealings that he left no trail of his transactions, by operating over 300 registered bank accounts, spread out across three the leading banks.
"Armed with personal details from the young men and women, Muvota had over 300 bank accounts that he was using for his transactions. In one day, he was making over Sh 1 Million from administering pishori to unsuspecting men." DCI says.
Detectives say that on successful missions, the girls would be rewarded handsomely and redeployed to other towns to keep cover to avoid being identified by their victims.
DCI also says that Mugota's network included insiders in the police who would often tip him off anytime the police had planned to go after him. He was arrested more than 30 times, arraigned at Kiambu, Makadara, Milimani, Thika and other law courts on numerous occasions but found his way out, often by approaching the complainants and paying them back their money. "The complainants would then disappear." DCI says.
By the time of his death, apart from countless wives and kids, Mugota had invested heavily in real estate and had a fleet of five cars.
The DCI believes Mugota was killed in a deal gone sour after one of his women-employees sold him out.
---
Kenya Insights allows guest blogging, if you want to be published on Kenya's most authoritative and accurate blog, have an expose, news TIPS, story angles, human interest stories, drop us an email on

[email protected]

or via Telegram
---