Fueling Atrocities: KCB Customers Put At Risk Over Bank's Involvement In Money Laundering With South Sudan Warlords Now Facing Heavy Penalties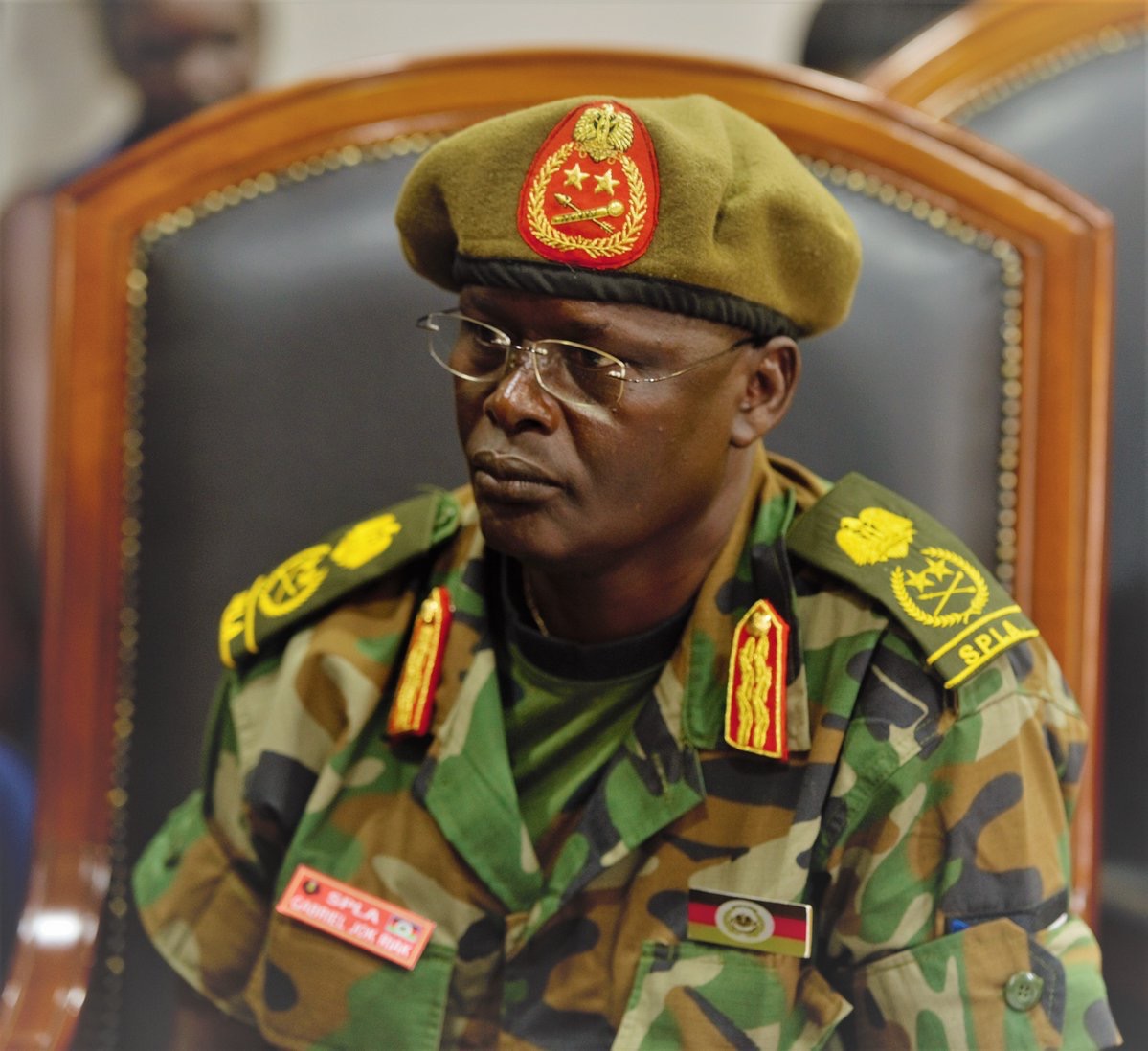 South Sudan became the world's newest country in 2011, but a civil war that broke out in December 2013 has resulted in tens of thousands of deaths and has left more than 4 million people displaced, internally and externally. The proximate trigger of the civil war was a dispute between President Salva Kiir and then-Vice President Riek Machar.
However, the key catalyst of South Sudan's civil war has been competition for control over state assets and the country's abundant natural resources. A peace deal to halt fighting between warring factions has stalled, and the United Nations has warned that nearly two-thirds of the country will need food aid to keep from starving.
And while the conflict has had dire economic consequences for most of South Sudan's population, many of the top officials responsible for the war in the first place have accrued enormous wealth and have families living luxurious lifestyles outside the country.
Historically, Kenya's banking sector and real estate markets have been investment destinations of choice for members of the South Sudanese elite, including those alleged to be responsible for brutal abuses against their own people.
The result is the contamination of the Kenyan economy with proceeds from corruption and commission of atrocities by South Sudan's political and military elite.
This not only potentially implicates Kenyan authorities, but also exposes them to the consequences of anti-money-laundering measures, which along with sanctions, have become increasingly important tools for the international community in attempting to resolve political conflicts.
Kenya Commercial Bank (KCB) has been linked to the ongoing money laundering by corrupt government officials in South Sudan, including senior military leaders sanctioned by the United Nations in the wake of the civil war which erupted in December 2013.
Among the senior army generals in South Sudan which the Sentry report named as conducted illegal money transfers to his personal bank account in the Kenyan bank is General Gabriel Jok Riak, who had been transferring hundreds of thousands of US dollars yet is monthly salary is less than $3,000 dollars, or only about $35,000 a year.
General Riak, commander of Sector One, which include Divisions 3, 4, and 5, of the South Sudan's army, the Sudan People's Liberation Army (SPLA), has been under the United Nations sanctions for his brutal role in the civil war in which all his assets have been frozen and he is banned from travelling to another country.
"Specifically, Gen. Jok Riak had command authority over a full-scale 2015 offensive across three states in violation of multiple ceasefires, and resulting in the displacement of over 100,000 people and the commission of grave war crimes," said The Sentry report, titled 'War Crimes Shouldn't Pay.'
Eyewitness accounts, it said, collected by Human Rights Watch have detailed the conduct of soldiers deployed with Sector One, describing elderly women beaten to death, sexual violence, looting, and destruction committed under his command.
However, the General had been transferring huge sums of money through the KCB in the money laundering business.
"Bank records reviewed by The Sentry indicate that Gen. Jok Riak received large financial transfers totaling at least $367,000 to his personal bank account at Kenya Commercial Bank (KCB) from February to December 2014 alone—sums that dwarf his official annual salary of about $35,000," The Sentry report revealed.
Another top army official in South Sudan who conducted illegal money transfers through the Kenya Commercial Bank is General Reuben Riak Rengu, who the report investigation revealed that he was directly involved in procuring weapons and planning military offensives but also is involved in a wide range of commercial ventures and has received substantial payments from multinational firms from at least three countries that operate in South Sudan.
In January 2013, President Salva Kiir promoted Reuben Riak to Lieutenant General in the army, and nominated him as SPLA deputy chief of staff for logistics, effectively making him the army's primary interlocutor with foreign weapons vendors.
"Although Gen. Reuben Riak's official annual salary is about $32,000, information obtained by The Sentry suggests that he is living well beyond what such a salary would support and appears to have received hundreds of thousands of dollars in payments from numerous multinational companies active in South Sudan," the report revealed.
General Reuben has illegally transferred to his personal bank account at the Kenya Commercial Bank millions of US dollars, despite having a salary of less than $3,000 dollars a month.
"Documents reviewed by The Sentry show $3.03 million moving through Gen. Reuben Riak's personal bank account—a U.S.-dollar denominated account at Kenya Commercial Bank (KCB)—between January 2012 and early 2016," the report further revealed.
The transactions recorded, it said, include more than $700,000 in cash deposits and large payments from several international construction companies operating in South Sudan.
Additionally, the report showed that over this four-year period, $1.16 million US dollars in cash was withdrawn from his KCB account.
The US Treasury Department imposed sanctions on two South Sudanese government officials and one former official for their roles in threatening the peace, security, or stability of South Sudan.
While these developments do not seem significantly germane to Kenya, it was expected that it could trigger a domino effect to rattle the Kenyan financial system as well as customers of those Kenyan banks who have dealt with South Sudan's political and military elite.
Three men were singled out for targeted sanctions, because they not only "abuse human rights, seek to derail the peace process and obstruct reconciliation in South Sudan" but also profit from this destructive behaviour: Gen Malek Reuben Riak Rengu, the army's Deputy Chief of Staff in charge of military procurement, Michael Makuei Lueth, Information Minister and Paul Malong, former chief of staff of the South Sudan People's Liberation Army.
But the ramifications go much wider. The US Treasury also released a Financial Crimes Enforcement Network Advisory alerting US financial institutions to the possibility that certain South Sudanese senior political figures may try to use the US financial system to move or hide proceeds of corruption.
The targeted sanctions were the first in a sequence of actions that may result in heavy penalties being levied by correspondent banks in the US that have helped clear massive payments in US dollars through the correspondent banking system.
The trail may lead straight to Kenyan banks that have transacted with military generals or their relatives. Evidence collected by a two-year investigation into the corruption, money movement and assets locations by the Sentry showed millions of dollars moving through Kenya Commercial bank accounts of both Riak and Malong.
The Kenyan parliament and finance sector need to seriously consider how Kenya's economy intersects with the rapidly disintegrating South Sudanese economy and immunise Kenya from the contagious effect of the war before it is too late.
Until 2014, Kenya was on the Financial Action Task Force grey list of countries not doing enough to tackle money laundering or shield its financial sector from acting as a conduit for illegally acquired cash.
Kenya may end up being put back on that list if claims that Kenyan banks have been laundering assets from South Sudan are proven.
In February, South Sudanese authorities claimed to have traced Ksh1.03 billion (about $10m) to accounts in three Kenyan banks. The banking sector has a responsibility to protect their shareholders' investment by not exposing them to risk.
The Financial Reporting Centre should investigate such claims as a matter of urgency. In addition, the Kenyan Bankers' Association needs to conduct a vigorous risk assessment of the effect these toxic assets may have on the Kenyan consumer.
The Foreign Affairs Committee of Parliament, the Kenyan National Chamber of Commerce and the Central Bank should also conduct serious investigations.
Where illicit money is used to capture state power and inflict violence on a people, the return on that investment is impunity for those involved in these kinds of crimes.
Kenya, which has historically played an important role in helping resolve conflict in the Sudans, has enough of its own internal struggles with graft and can ill afford to import the consequences of war into its own economy.
Instead of jeopardising the peace process by providing safe havens for implicated leaders to stow away their wealth, it should use its influence for good and play an active part in resolving the current crisis, including imposing sanctions of its own or convincing regional leaders to do so within the regional formations.
The international community should expand financial pressure on those responsible for atrocities in South Sudan, building on the positive actions taken by the United States, European Union, Canada, and Australia since September 2017, which include sanctions applied to individuals and companies tied to South Sudan's leadership.
The United States, European Union, and others in the international community should investigate the top officials who have played a role in military operations that have resulted in atrocities and, where appropriate, impose network-focused sanctions on them, their business associates and facilitators, and the companies they own or control.
Sanctions against individuals alone are often less effective because individuals often can still move money through business associates, family members and companies. By targeting multiple actors and entities together as a network, sanctions have a greater impact because they provide banks with the information they need to more effectively detect evasion.
Banks and financial regulators should step up efforts to halt the flow of illicit funds out of South Sudan. In September 2017, the U.S. Department of the Treasury's Financial Crimes Enforcement Network (FinCEN) issued an Advisory focusing on the risks of money laundering connected to the government of South Sudan.
Other financial intelligence units (FIUs) in the European Union, United Kingdom, Canada, and Australia should follow suit with alerts and other appropriate warnings. Kenya's Financial Reporting Centre (FRC) and Uganda's Financial Intelligence Authority (FIA) should participate and lead in their national efforts, including through engagement and cooperation with their major financial institutions and global banks providing U.S. dollar correspondent services.
These actions should then lead to measures that are focused on specific types of transactions—for example, targeting the purchases by senior South Sudanese politically exposed persons (PEPs) of real estate in Nairobi or Kampala or of the luxury sports utility vehicles parked near that property.
Banks like KCB found to be connected to be money laundering may incur heavy penalties and be subject to other law enforcement measures.
In order to have impact, regional enforcement of multilateral financial measures is key. Ethiopia, Kenya, and Uganda have been reluctant to enforce and escalate international political and financial pressures.
These countries, where such purchases are made and assets are held, should also follow up on information collected from any advisories they issue, which focus the attention and resources of banks and other private sector actors on corruption and money laundering in South Sudan.
There are numerous opportunities for the international community—including U.S. and European governments and financial institutions—to encourage South Sudan's neighbors to increase pressure on those responsible for South Sudan's civil war.
For example, the U.S. and European governments can directly underscore the financial risks the Kenyan and Ugandan governments continue to take and the heavy financial penalties they could face in allowing illicit activity or enabling abusive practices within their banking systems, placing at risk sectors where these governments have invested heavily, particularly in Kenya.
A report released in January 2018 by the regional anti Southern Africa Anti-money laundering body, the East and Money Laundering Group (ESAA MLG) demonstrated that the Kenyan banking system in particular faces major concerns from "de risking" by global banks that are concerned about the risks flowing through Kenya and the inability, or unwillingness, of Kenyan banks to address them.
Taking action against illicit flows from South Sudan is a direct way that Kenyan banks and regulators can demonstrate sounder practices to the international community, particularly at a time when the country is taking on increasing levels of debt from Europe and facing stronger scrutiny from the International Monetary Fund.
Continuing to enable, or at least failing to prevent, the proceeds of South Sudanese corruption to transit through the Kenyan banking system will continue to grow as a risk factor and could easily imperil the financial system. As demonstrated by investigations, these transactions can be identified, and they must be stopped.
---
Kenya Insights allows guest blogging, if you want to be published on Kenya's most authoritative and accurate blog, have an expose, news, story angles, human interest stories, drop us an email on

[email protected]

or via Telegram
---
Britam Risks Losing Billions As Court Rules In Favor Of Cytonn Over Unsubstantiated Fraud Claims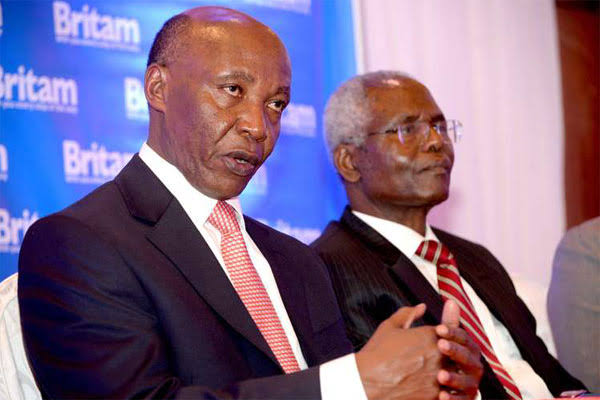 Back in 2014 Britam accused four of its former employees of theft of billions of shillings, to the tune of kes. 8 billion, and sought to file criminal complaints about them. Britam said that the theft was discovered after audits done by accounting firm KPMG and law firm Coulson Harney.
The four former employees refuted this claiming that no such theft had happened and wrote to Britam asking them to disclose the said reports to prove their innocence. Britam, however, refused to disclose the audit reports and the four former employees then filed a lawsuit in the high court in 2016 seeking to compel Britam to disclose the audits.
After three years of litigation, the judge ruled and ordered that indeed Britam must disclose the said audit reports if they are relying on them to allege theft by its former employees. Additionally, the judge found Britam's conduct so unbecoming that it also slapped Britam with the penalty of refunding the accused former staff with the cost of the lawsuit.
Contacted for comment, our source at Britam says that the board is furious with the CEO, Benson Wairegi, why he filed frivolous lawsuits just for the sake of trying to kill competition from former staff. The new investors IFC and Swiss RE are apparently unhappy with Mr. Wairegi and want to see him fired by the end of the year.
The stock has tanked by over 75% since he lost his team to Cytonn and is now trading at below IPO price. Our sources tell us that the new investors, IFC, Swiss Re, and AfricInvest are frustrated because they're sitting on paper losses, having bought the share price at kshs. 15 and now it is trading at below 9 bob.
When we contacted a source at Cytonn, she said that "all their games shall come to a sudden and painful end. We are going to go after them for billions of shillings for damages. They are the ones with really big legal issues. The judge was very clear in his ruling. And we can assure you, the so-called forensic audits don't exist, they have just fixed themselves with their lies"
Sooner or later the market will realize that this is the biggest corporate lie ever perpetrated by a listed company to investors and in plain sight of regulators and international shareholders like IFC and Swiss Re.
Our investigative desk obtains the ruling below.
SKMBT_C364e19032114190

---
Kenya Insights allows guest blogging, if you want to be published on Kenya's most authoritative and accurate blog, have an expose, news, story angles, human interest stories, drop us an email on

[email protected]

or via Telegram
---
Shadowy Billionaire Humphrey Kariuki Is On The Run Over Sh3Billion Monthly Tax Evasion And Massive Fraud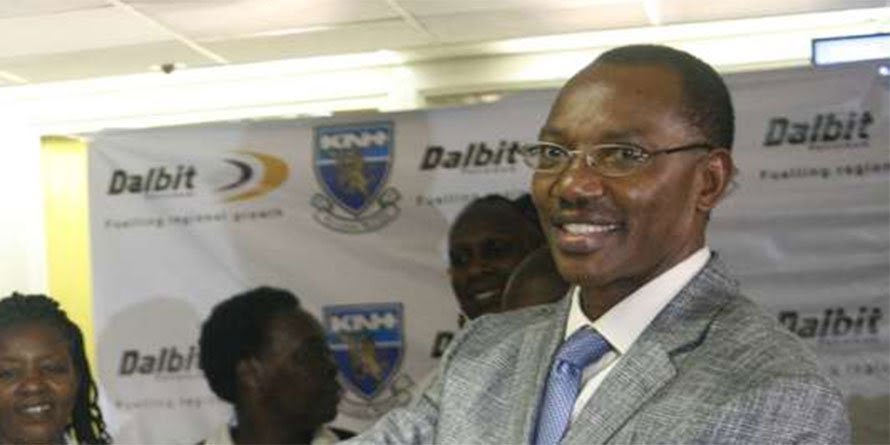 Kenya's leading alcoholic spirits manufacturer Africa Spirits Limited (ASL) is on the spot following a raid conducted by DCI and Kenya Revenue Authority officers. The joint raid that was conducted at the company's factory in Thika was headed by the head of Flying Squad Musa Yego in conjunction with senior officials from KRA.
Investigators from KRA and DCI during the raid seized around 21 million counterfeit excise stamps and 312,000 litres of suspected illicit ethanol with an estimated tax potential of Sh. 3billion monthly at Africa Spirits factory in Thika, in an operation that commenced on 31st January 2019.
Yego said they conducted the raid following a tip-off. He added they were also investigating possibility of production of sub-standard alcohol in the factory. "We have arrested three employees who would be arraigned in court. We are also looking for the owner of the company," said Yego. Ann Iringu a deputy commissioner at KRA said the raid was geared towards fighting illicit trade. Iringu said they were also investigating to see if the company conforms to taxation laws.
She added they had also confiscated some of KRA stamps."We will also carry out investigations to ascertain if ethanol that has been confiscated here is illicit and if alcohol production going on in the factory is illegal," said Ms Ngugi. The KRA official said ongoing investigations which will take about a week will reveal if the company has been evading tax and to what extent. She appealed to KRA officials at the country's border points to be vigilant in order to ensure no illegal goods get access to the Kenyan market.
Established in 2004, African Sprit Limited has been instrumental in shaping the local alcohol beverage market, with its brands leading various segments of Brandy, Gin and Vodka.
Some of it products include Legend Gold Brandy, Blue moon Vodka, Blue Moon Vodka flavors (Apple, Mango & Ginger), Gypsy King Gin and The Furaha Range among others.
African Spirit Limited is owned by shadowy Billionaire Humphrey Kariuki who has been implicated in other scandals including drug trafficking even though the courts recently cleared his name of the accusations. Kariuki who co owns empire with Harun Mwau are said to be falling apart after a 40 year partnership.
The two were named in the drug cartel. Amongst their known businesses includes The Hub an upmarket mall in Karen, Mount Kenya Safari Club In Nanyuki, Wines of the world amongst many others that we shall mention in our subsequent series in exposing a long history of fraud including Kariuki's Involvement in South Sudan war where his oil company was involved in looting the funds and fueling the escalating war.
Last year, the government scuttled Wine of the World Beverages bid to exclusively import and distribute exotic wine and spirit brands from seven international suppliers to avert a monopoly.
In a statement, the Competition Authority of Kenya said the company's exclusive distributorship agreements with the distributors would have seen it dominate the market and lock out rivals at the expense of consumers.
His roots in South Sudan is so deep that Salva Kirr spends at his opulent Dik Dik Gardens, Kileleshwa home. Kiir In a report by Sentry was named amongst South Sudan's leaders use the country's oil wealth to get rich and terrorize civilians.
---
Kenya Insights allows guest blogging, if you want to be published on Kenya's most authoritative and accurate blog, have an expose, news, story angles, human interest stories, drop us an email on

[email protected]

or via Telegram
---
‪DCI Recommends Charges Against Five Local Banks Over Involvement In The NYS II Heist As DPP Haji Forms Team To Review Files‬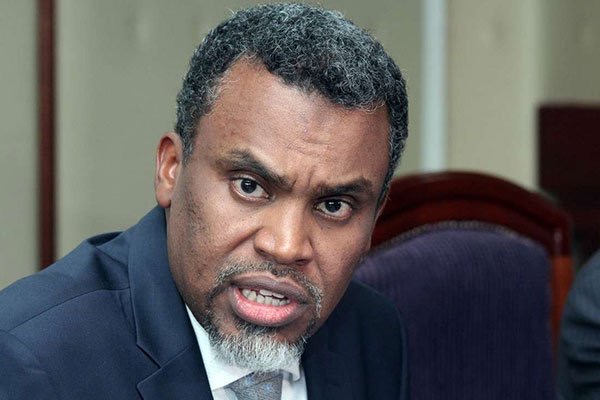 Trouble looms for banks and officials who were involved in the illegal NYS II transactions a scandal that saw Sh8B embezzled. DPP Noordin has issued a statement on the progress following investigations on the marked banks by the DCI.
DCI investigations as directed by the DPP on the criminal culpability has found five banks liable; Standard Chartered, KCB, Equity,Co-Op bank and DTB all have a case to answer. The banks violated restrictions that govern banks in Kenya by facilitating flow of proceeds from crime and money laundering.
Investigations established that the Standard Chartered Bank received a total of Sh.1,628,902,000 between January 2016 and April 2018 out of which Sh.588,558,000 was suspiciously transacted by bank' Officials without reporting to the Financial Reporting Center as opposed to the POCAMLA regulations.
KCB according to the investigations had received Sh800M of which Sh148,397,000 was suspiciously transacted by bank officials without sticking to the POCAMLA regulations.
Equity Bank received Sh.886,426,904 and that Sh264,200,000 and USD58,000 was transacted without adherence to the regulations.
Diamond Trust Bank which is currently under prove over involvement in helping Dusit terrorists launder their money for the attack, is in the frying pan as well. Investigations reveal that, the bank had received Sh.164M out of which Sh27,946,298 went without being captured by the regulatory board.
Co-Op Bank received Sh.250M and suspiciously transacted Sh.25M without reporting. DPP has since constituted a team of senior prosecutors who'll review the files and give recommendations in the next two weeks.
DTB had been fined Sh56 million by CBK while Co-operative Bank will pay Sh20 million. The five banks handled a total of Sh3.5 billion from NYS with StanChart handling the largest transaction worth Sh1.6 billion followed by Equity Bank at Sh886 million, while KCBprocesses Sh639 million. The same banks involved in the NYS I are also the ones being chopped over NYS II. It seems the fines never worked so the punishment this time should even be heavier.
---
Kenya Insights allows guest blogging, if you want to be published on Kenya's most authoritative and accurate blog, have an expose, news, story angles, human interest stories, drop us an email on

[email protected]

or via Telegram
---