Fueling Atrocities: KCB Customers Put At Risk Over Bank's Involvement In Money Laundering With South Sudan Warlords Now Facing Heavy Penalties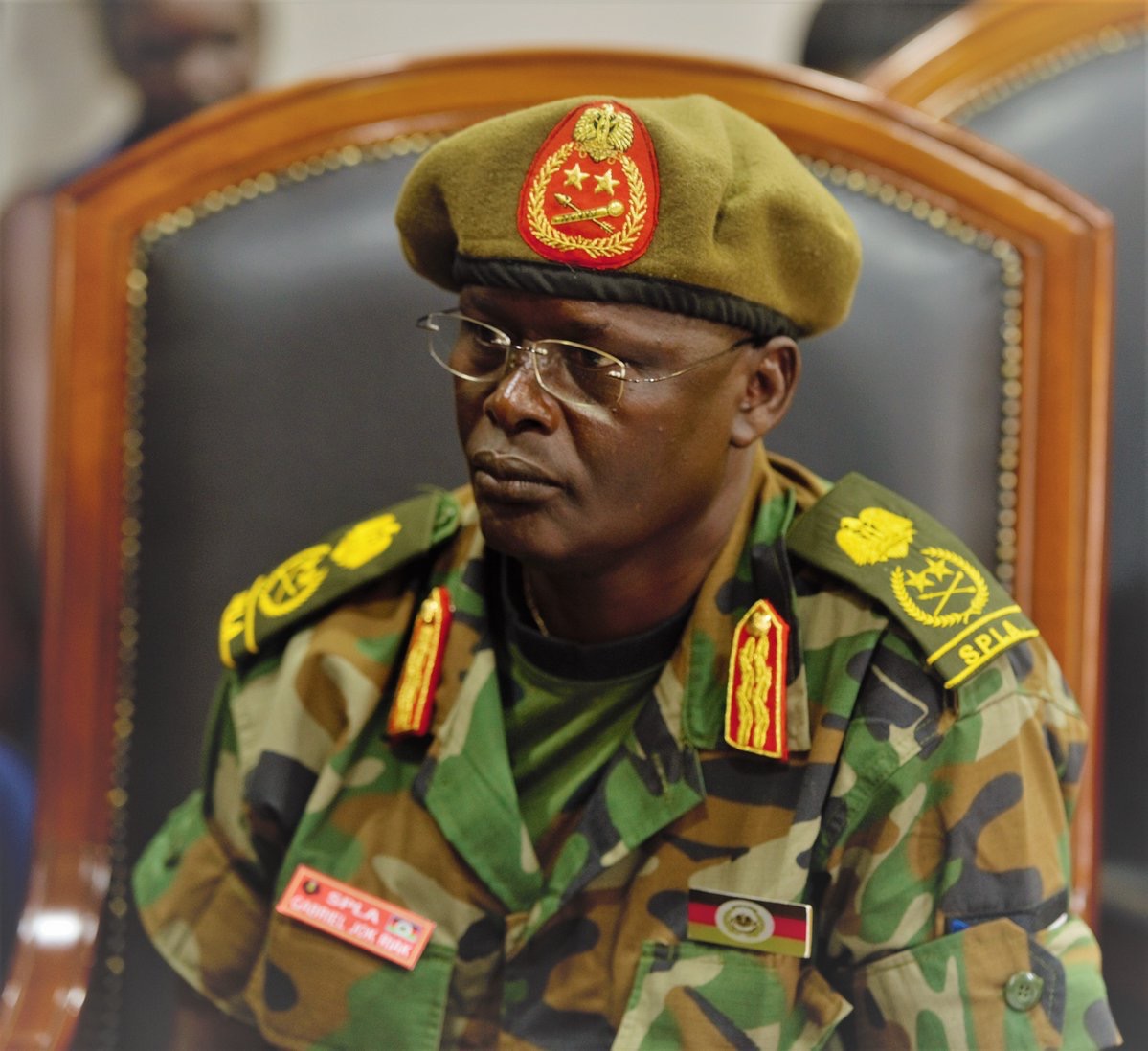 South Sudan became the world's newest country in 2011, but a civil war that broke out in December 2013 has resulted in tens of thousands of deaths and has left more than 4 million people displaced, internally and externally. The proximate trigger of the civil war was a dispute between President Salva Kiir and then-Vice President Riek Machar.
However, the key catalyst of South Sudan's civil war has been competition for control over state assets and the country's abundant natural resources. A peace deal to halt fighting between warring factions has stalled, and the United Nations has warned that nearly two-thirds of the country will need food aid to keep from starving.
And while the conflict has had dire economic consequences for most of South Sudan's population, many of the top officials responsible for the war in the first place have accrued enormous wealth and have families living luxurious lifestyles outside the country.
Historically, Kenya's banking sector and real estate markets have been investment destinations of choice for members of the South Sudanese elite, including those alleged to be responsible for brutal abuses against their own people.
The result is the contamination of the Kenyan economy with proceeds from corruption and commission of atrocities by South Sudan's political and military elite.
This not only potentially implicates Kenyan authorities, but also exposes them to the consequences of anti-money-laundering measures, which along with sanctions, have become increasingly important tools for the international community in attempting to resolve political conflicts.
Kenya Commercial Bank (KCB) has been linked to the ongoing money laundering by corrupt government officials in South Sudan, including senior military leaders sanctioned by the United Nations in the wake of the civil war which erupted in December 2013.
Among the senior army generals in South Sudan which the Sentry report named as conducted illegal money transfers to his personal bank account in the Kenyan bank is General Gabriel Jok Riak, who had been transferring hundreds of thousands of US dollars yet is monthly salary is less than $3,000 dollars, or only about $35,000 a year.
General Riak, commander of Sector One, which include Divisions 3, 4, and 5, of the South Sudan's army, the Sudan People's Liberation Army (SPLA), has been under the United Nations sanctions for his brutal role in the civil war in which all his assets have been frozen and he is banned from travelling to another country.
"Specifically, Gen. Jok Riak had command authority over a full-scale 2015 offensive across three states in violation of multiple ceasefires, and resulting in the displacement of over 100,000 people and the commission of grave war crimes," said The Sentry report, titled 'War Crimes Shouldn't Pay.'
Eyewitness accounts, it said, collected by Human Rights Watch have detailed the conduct of soldiers deployed with Sector One, describing elderly women beaten to death, sexual violence, looting, and destruction committed under his command.
However, the General had been transferring huge sums of money through the KCB in the money laundering business.
"Bank records reviewed by The Sentry indicate that Gen. Jok Riak received large financial transfers totaling at least $367,000 to his personal bank account at Kenya Commercial Bank (KCB) from February to December 2014 alone—sums that dwarf his official annual salary of about $35,000," The Sentry report revealed.
Another top army official in South Sudan who conducted illegal money transfers through the Kenya Commercial Bank is General Reuben Riak Rengu, who the report investigation revealed that he was directly involved in procuring weapons and planning military offensives but also is involved in a wide range of commercial ventures and has received substantial payments from multinational firms from at least three countries that operate in South Sudan.
In January 2013, President Salva Kiir promoted Reuben Riak to Lieutenant General in the army, and nominated him as SPLA deputy chief of staff for logistics, effectively making him the army's primary interlocutor with foreign weapons vendors.
"Although Gen. Reuben Riak's official annual salary is about $32,000, information obtained by The Sentry suggests that he is living well beyond what such a salary would support and appears to have received hundreds of thousands of dollars in payments from numerous multinational companies active in South Sudan," the report revealed.
General Reuben has illegally transferred to his personal bank account at the Kenya Commercial Bank millions of US dollars, despite having a salary of less than $3,000 dollars a month.
"Documents reviewed by The Sentry show $3.03 million moving through Gen. Reuben Riak's personal bank account—a U.S.-dollar denominated account at Kenya Commercial Bank (KCB)—between January 2012 and early 2016," the report further revealed.
The transactions recorded, it said, include more than $700,000 in cash deposits and large payments from several international construction companies operating in South Sudan.
Additionally, the report showed that over this four-year period, $1.16 million US dollars in cash was withdrawn from his KCB account.
The US Treasury Department imposed sanctions on two South Sudanese government officials and one former official for their roles in threatening the peace, security, or stability of South Sudan.
While these developments do not seem significantly germane to Kenya, it was expected that it could trigger a domino effect to rattle the Kenyan financial system as well as customers of those Kenyan banks who have dealt with South Sudan's political and military elite.
Three men were singled out for targeted sanctions, because they not only "abuse human rights, seek to derail the peace process and obstruct reconciliation in South Sudan" but also profit from this destructive behaviour: Gen Malek Reuben Riak Rengu, the army's Deputy Chief of Staff in charge of military procurement, Michael Makuei Lueth, Information Minister and Paul Malong, former chief of staff of the South Sudan People's Liberation Army.
But the ramifications go much wider. The US Treasury also released a Financial Crimes Enforcement Network Advisory alerting US financial institutions to the possibility that certain South Sudanese senior political figures may try to use the US financial system to move or hide proceeds of corruption.
The targeted sanctions were the first in a sequence of actions that may result in heavy penalties being levied by correspondent banks in the US that have helped clear massive payments in US dollars through the correspondent banking system.
The trail may lead straight to Kenyan banks that have transacted with military generals or their relatives. Evidence collected by a two-year investigation into the corruption, money movement and assets locations by the Sentry showed millions of dollars moving through Kenya Commercial bank accounts of both Riak and Malong.
The Kenyan parliament and finance sector need to seriously consider how Kenya's economy intersects with the rapidly disintegrating South Sudanese economy and immunise Kenya from the contagious effect of the war before it is too late.
Until 2014, Kenya was on the Financial Action Task Force grey list of countries not doing enough to tackle money laundering or shield its financial sector from acting as a conduit for illegally acquired cash.
Kenya may end up being put back on that list if claims that Kenyan banks have been laundering assets from South Sudan are proven.
In February, South Sudanese authorities claimed to have traced Ksh1.03 billion (about $10m) to accounts in three Kenyan banks. The banking sector has a responsibility to protect their shareholders' investment by not exposing them to risk.
The Financial Reporting Centre should investigate such claims as a matter of urgency. In addition, the Kenyan Bankers' Association needs to conduct a vigorous risk assessment of the effect these toxic assets may have on the Kenyan consumer.
The Foreign Affairs Committee of Parliament, the Kenyan National Chamber of Commerce and the Central Bank should also conduct serious investigations.
Where illicit money is used to capture state power and inflict violence on a people, the return on that investment is impunity for those involved in these kinds of crimes.
Kenya, which has historically played an important role in helping resolve conflict in the Sudans, has enough of its own internal struggles with graft and can ill afford to import the consequences of war into its own economy.
Instead of jeopardising the peace process by providing safe havens for implicated leaders to stow away their wealth, it should use its influence for good and play an active part in resolving the current crisis, including imposing sanctions of its own or convincing regional leaders to do so within the regional formations.
The international community should expand financial pressure on those responsible for atrocities in South Sudan, building on the positive actions taken by the United States, European Union, Canada, and Australia since September 2017, which include sanctions applied to individuals and companies tied to South Sudan's leadership.
The United States, European Union, and others in the international community should investigate the top officials who have played a role in military operations that have resulted in atrocities and, where appropriate, impose network-focused sanctions on them, their business associates and facilitators, and the companies they own or control.
Sanctions against individuals alone are often less effective because individuals often can still move money through business associates, family members and companies. By targeting multiple actors and entities together as a network, sanctions have a greater impact because they provide banks with the information they need to more effectively detect evasion.
Banks and financial regulators should step up efforts to halt the flow of illicit funds out of South Sudan. In September 2017, the U.S. Department of the Treasury's Financial Crimes Enforcement Network (FinCEN) issued an Advisory focusing on the risks of money laundering connected to the government of South Sudan.
Other financial intelligence units (FIUs) in the European Union, United Kingdom, Canada, and Australia should follow suit with alerts and other appropriate warnings. Kenya's Financial Reporting Centre (FRC) and Uganda's Financial Intelligence Authority (FIA) should participate and lead in their national efforts, including through engagement and cooperation with their major financial institutions and global banks providing U.S. dollar correspondent services.
These actions should then lead to measures that are focused on specific types of transactions—for example, targeting the purchases by senior South Sudanese politically exposed persons (PEPs) of real estate in Nairobi or Kampala or of the luxury sports utility vehicles parked near that property.
Banks like KCB found to be connected to be money laundering may incur heavy penalties and be subject to other law enforcement measures.
In order to have impact, regional enforcement of multilateral financial measures is key. Ethiopia, Kenya, and Uganda have been reluctant to enforce and escalate international political and financial pressures.
These countries, where such purchases are made and assets are held, should also follow up on information collected from any advisories they issue, which focus the attention and resources of banks and other private sector actors on corruption and money laundering in South Sudan.
There are numerous opportunities for the international community—including U.S. and European governments and financial institutions—to encourage South Sudan's neighbors to increase pressure on those responsible for South Sudan's civil war.
For example, the U.S. and European governments can directly underscore the financial risks the Kenyan and Ugandan governments continue to take and the heavy financial penalties they could face in allowing illicit activity or enabling abusive practices within their banking systems, placing at risk sectors where these governments have invested heavily, particularly in Kenya.
A report released in January 2018 by the regional anti Southern Africa Anti-money laundering body, the East and Money Laundering Group (ESAA MLG) demonstrated that the Kenyan banking system in particular faces major concerns from "de risking" by global banks that are concerned about the risks flowing through Kenya and the inability, or unwillingness, of Kenyan banks to address them.
Taking action against illicit flows from South Sudan is a direct way that Kenyan banks and regulators can demonstrate sounder practices to the international community, particularly at a time when the country is taking on increasing levels of debt from Europe and facing stronger scrutiny from the International Monetary Fund.
Continuing to enable, or at least failing to prevent, the proceeds of South Sudanese corruption to transit through the Kenyan banking system will continue to grow as a risk factor and could easily imperil the financial system. As demonstrated by investigations, these transactions can be identified, and they must be stopped.
---
Kenya Insights allows guest blogging, if you want to be published on Kenya's most authoritative and accurate blog, have an expose, news TIPS, story angles, human interest stories, drop us an email on

[email protected]

or via Telegram
---