DCI Kinoti Goes After Notorious Kenyan-Indian Extortion Racket Led By Ashok Rupshi Shah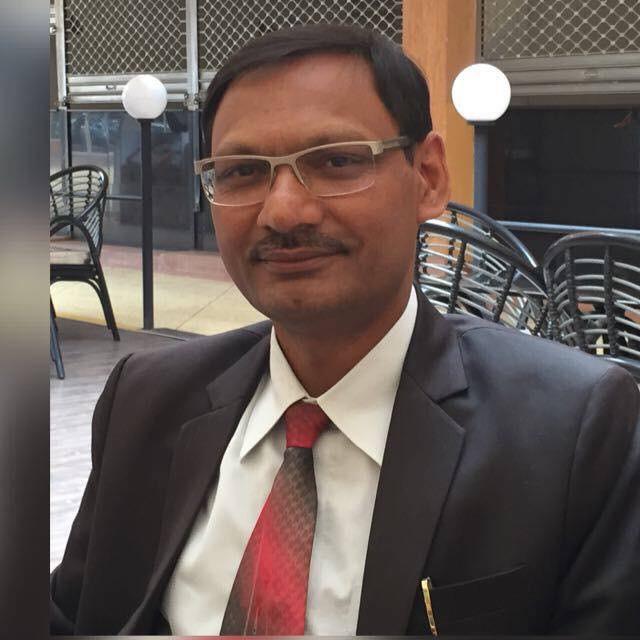 Doors are closing down on fraud businessman Ashok Rupshi Shah and his gang members, Shah has been ordered to appear before the Directorate of Criminal investigations Gigiri for questioning over extortion and death threat he allegedly issued to a state witness.
Shah and co-suspects including the chairman of the Shree Cutchi Gujarati Hindu Union (SCGHU) Meghji Patel, Nilesh Bhavsharu, Mukesh Salva and Hirji Ramji Patel alias Harish Daria have been on the run with warrants of arrest hanging on their heads.
Patel was last year arrested by Parklands DCI detectives after he was found allegedly impersonating police officers.
In October 2020, the court also issued the arrest warrant against Patel for failing to attend court but the warrant has not been effected upto date.
The businessman had been accused of attempting to extort Sh10 million from Parshkumar Keshavji Dodhia as a pre-condition to help settle a case that had been reported at Parklands police station.
The complainant, Dodhia through his lawyer, Wanyanga and Company Advocates, told the court that despite having raised a complaint against the accused together with the four, they were yet to be arrested.
Patel is a senior operations manager of Astrol Aviation at Jomo Kenyatta International Airport (JKIA).
He has also denied being in possession of items which  include one walkie talkie make Baofeng, one Czeska pistol, two empty magazines for Czeska pistol, one Hytenra walkie Talkie, one firearm certificate for him Patel and walkie Talkies make Bestore, Bageng among others.
Patel who is being represented by Lawyer David Oyatta also denied charges of being in possession of narcotic drugs (cannabis sativa) and being in possession of public stores.
He is accused of being in possession of government stores namely one smoke military jacket, one pair of handcuffs , one bullet proof vest which property being suspected to have been stolen or unlawfully obtained.
One of the suspects to be arrested, Meghji Patel and the chairman of the SCGHU, had on July 21, 2018 written to the Inspector-General of Police claiming that Dodhia had threatened his sister-in-law, Dimple Sumaria, with a firearm.
A complaint had earlier been reported at Parklands police station, Occurrence Book (OB) number 83/17/7/2018 by Ms Sumaria.
The SCGHU had also on behalf of Sumaria made several reports of threats at the station which they claimed Parklands police station refused to investigate.
The OB numbers are; 38/19/7/2018, 41/19/7/2018, 22/27/7/2018 and 54/19/7/2018.
The Asian community in Kenya has more than once complained and fell victim of this notorious and dangerous extortion racket that has been minting millions of shillings through threats, blackmail and intimidation.
Fed up members of Shree Cutchi Gujarati Hindu Union are baying for the blood of one of the officials linked to the cartel. At the centre of the storm is Meghji Patel.
Surprisingly, Meghji, an engineer, the chairman of a respected Kenyan- based Indian community union has been roped into the syndicate. The masterminds, we have information, are two con artists who pull dirty tricks on their targets from various hideouts in Nairobi.
Multiple sources within the Asian community narrate how the duo of Ashok Rupshi Shah and Harish Daria Patel have perfected the art of extorting money from unsuspecting members of the Asian community living in Kenya. To instill fear in them, they even boast to have connections in the police force.
Talk within the Asian community has it that Harish is a crook who is taking an advantage of being a gun holder to threaten and extort money from Asians residing in Kenya.
There are concerns that Harish who is an alleged drug addict should not be allowed to roam around the city with a firearm as such privileges are posing danger to the society.
Sources claimed Harish excessively uses tobacco, alcohol and bhang and the only way he can be assisted back to normal life is through enrolling him for a psychiatric evaluation.
In many incidents, Harish is said to roam around the city with two firearms including one which is not licensed and would extort his victims through scaring them of planting the unlicensed firearm in their cars before alerting the police.
It remains a mystery to date how Harish managed to get a licence as a gun holder yet he is not known to be operating any business in the country and at the same time does not have any meaningful employment to attract the status of gun holder.
The man has been fashioning himself as a special government operative taking commands from powerful officials at State House.
Those who have encountered him say he possesses a card showing he is a police reservist and other cards as proof of him being a member of undercover government security agencies.
It is also alleged that he has a sticker in his car that accords him direct access to the State House a status he has repeatedly misused to threaten and intimidate people into giving in to his extortion spree.
His close associates concurred that the man has made fortunes out of his ruthless extortion business.
He has even forced bereaved Asian families into a bargain failure to which he threatens to have bodies of the deceased subjected to postmortem even when the cause of the death is obviously natural.
And now the man is already cashing in on the ongoing re-application of gun licences by purporting to assist the applicants in exchange of heavy bribery.
It is said that he forces his victims to process the re-application through him or antagonise them with the authority.
Those familiar with the general nature of Asians say, being impatient when it comes to matters relating to conducting cremation of their dead loved ones, the cartel now uses the death in the society to mint millions.
Ashok Shah and Harish Patel have over the years heavily harvested out of such negligence as they would embark on high-profile extortion against the bereaved families after the cremation exercise.
The pair whose demands are rated at millions of shillings in terms of bribe deploy a series of chilling threats including implication of the families of the late murder case, a capital offense. Knowing well no postmortem report was done, they demand results on grounds the death was suspicious. Fearing of any eventuality, the families of the dead persons give in but after parting with millions.
Their victims are the most frustrated lot and their brutal way of operation has pushed their targets into a state of severe depression. A source privy to Ashok and Harish's style of blackmail indicated that in a bid to set up their victims with the authorities, they would ensure that one is painted as a high-end criminal who is dangerous to the public.
However the two conmen with strong international links are now in grave trouble after a scheme to implicate a local Asian as a most wanted murderer, terrorist and a rapist backfired following self-confession from a woman used as bait in the ill plot.
In what qualifies as a professionally scripted Bollywood movie, the two gangsters have successfully antagonised and created total confusion among interested players in the scheme including, Kenyan and Indian police as well as members of the press from the two countries.
The Ashok and Harish racket has also left the chairman of Shree Cutchi Gujarati Hindu Union Meghji Patel with egg on his face after the duo mislead him into penning a letter condemning a one Dodhia as a dangerous person to the public, according to a source in the community.
It is, however, not clear how Meghji, by virtue of being the chairman of Shree Cutchi Gujarati Hindu Union, dragged himself into the matter despite Dodhia being a member of a different union calling itself Shree Visa Oshwal Union.
The respective Indian unions in question are registered communities with their head offices in Nairobi with membership drawn from persons of Indian descent with business connections within the capital Nairobi and across Kenya.
In this particular matter, Ashok and his perceived partner Harish reportedly maximised on the domestic troubles between the family of Dodhia to extort millions of shillings.
Ashok and Harish hurriedly aided the woman to book an official complaint at Parklands Police Station to perfect the con art.
Also in the syndicate is another crook in India identified as Cypril Pinto.
In the damning letter to the detectives, Meghji by virtue of being the chairman of Shree Cutchi Gujarati led the investigators to swing into action against the businessman after he authoritatively described Dodhia as a lethal man and menace to the society.
Ashok Rupshi is the founder of Abacus Property Consultants Limited the proprietors of the US $ 200m Infinity Industrial Park.,  that boasts of among others residential houses on Shanzu Road, two multimillion-shilling mansions in Parklands, the Sky Mall and the three-star Sky Hotel in Parklands.
@CSDanKazungu with Mr Ashok Rupshi Shah, MD of Abacus Property Consultants, the proprietors of the US $ 200 million Infinity Industrial Park pic.twitter.com/0l5c5QzcQm

— Ministry of Petroleum and Mining (@MadiniKenya) August 16, 2017
It's a shame that the government don't do due diligence and associate with criminal characters like Ashok.
Other companies under his dynasty include; Abacus Pharma Africa (ran by his older brother Mr Chuni Shah) as well as Dhara Wholesalers Limited – a hardware and building material company.
Through another company, Greenspan Developers Limited, Ashok constructed Abacus Complex, a Sh1 billion warehousing venture sitting on 350,000 square feet of land in Baba Dogo, Nairobi.
He has also constituted the Summermount Holdings Limited to oversee property assets in Lavington. In 2015, Dagoretti MP Simba Arati ran into trouble with Ashok after it turned out the shrewd Kenyan-Indian businessman had grabbed a seven-acre piece of land in Lavington LR no. 3734/549, in a confrontation, Ashok threatened to shoot Arati who had mobilized the public to reclaim the grabbed public land.
Ashok was also mentioned in a documentary "Msaragambo wa Ardhi" by veteran journalist Mohammed Ali in which he shed light on the mystery surrounding the murder of a driver, who met his death after his boss' car was burnt by unknown assailants in Parklands area. It was Ashok's driver. The documentary was heavily censored by editors obviously from the high powers in what irked Moha into leaving NTV.
Ashoka's astronomical notoriety must be frazzled with urgency, him together with accomplices need to be squeezed to the last drop in a measure that will give peace to the highly targeted Asian community. It is said they operate with impunity boasting of high levels protection and this is where the head should be cut because Kenya is a country of law and order.
---
Kenya Insights allows guest blogging, if you want to be published on Kenya's most authoritative and accurate blog, have an expose, news TIPS, story angles, human interest stories, drop us an email on tips.kenyainsights@gmail.com or via Telegram
---